Porcelain Veneers in Markham Ontario
Ever wonder how your favorite celebrities achieve their perfect smile? Chances are their smiles were "enhanced" with porcelain veneers. Porcelain veneers are cosmetic dental restorations that can be used to fix a host of minor imperfections like discoloration, gaps, chips, and unevenness. Whatever imperfection your smile is suffering from, these restorations can turn your smile into a beautiful masterpiece.

Porcelain veneers are thin shells that help to strengthen, protect, and improve your teeth's appearance. They are bonded to your teeth's front surface and can be customized to match your teeth's natural shade. However, because enamel has to be removed to place the shells, the process can't be reversed. For this reason, it's important to check to ensure veneers are right for your smile before you have them placed.

Veneers are made of porcelain material, the same strong material used for dental crowns, porcelain inlays / onlays. As a result, this makes these restorations extremely strong and durable. In fact, with proper care, veneers can last for 10 years or longer. This makes veneers a great choice for anyone who is looking a mid to long term way to enhancing their smile without invasive surgery.

If you and your dentist have determined that veneers are right for you, it will take a couple of appointments to place them. Your teeth are first cleaned and the appropriate shade of the veneer is chosen for your teeth. To ensure the veneer is a stable and natural looking fit, the dentist will shave a tiny amount of enamel from your tooth. An impression is then taken of your tooth and sent to a lab to create your veneer. Once it is ready, you will return to our office to have it placed. The dentist will check to ensure the veneer fits properly and buff it to give your improved smile a lasting shine.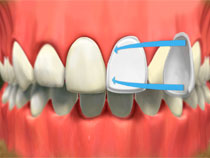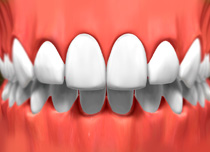 For a complete smile makeover, contact MTS Dental, cosmetic dentist in Markham, for a free consultation. You can contact us at 905-940-9988 or by filling out our online form. We will be sure to respond to you within 24 hours.